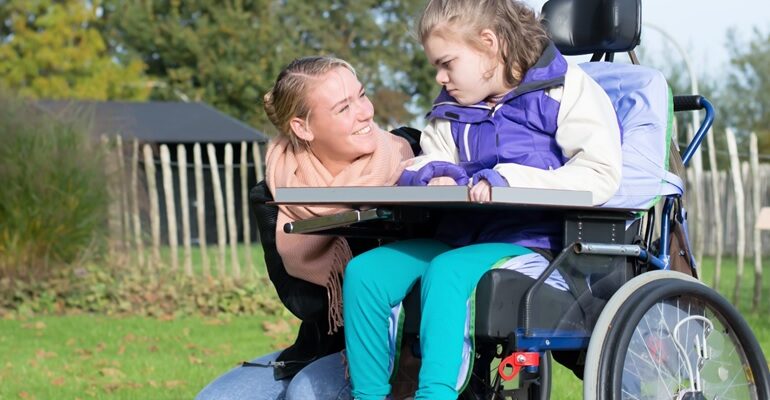 Plan management and support coordination are two concepts related to the NDIS. The services that assist persons with disabilities in putting their NDIS plans into the best possible action include plan management and support coordination. Different ways exist for both services to assist people with disabilities.
Understanding the distinctions between NDIS Plan Management & Support Coordination can help you get the most out of your NDIS plan and funding by letting you know what to anticipate from them and the services they provide.
In this article, we'll go over the main distinctions between these two, as well as how to use each to get the most out of your NDIS plan.
What Exactly Is Plan Management?
One of the possibilities for effectively handling your NDIS plan is plan management. The financial administration of your NDIS funding and funding-related responsibilities are handled by plan management.
A plan manager assists NDIS participants with a variety of activities, including paying invoices on their behalf, giving monthly budget statements, monitoring funding, minimising overspending and underspending of the budget, and more. They also keep track of how much money is still in your NDIS plan's budget.
Similar to your NDIS accountants, plan managers oversee your budget and NDIS plan so that NDIS participants can successfully complete their goals.
The NDIS will question you about whether or not you wish to include plan management in your plan. You will receive it in your plan if you request it at your NDIS planning meeting.
What Does an Expert in Plan Management Do?
A plan manager assists NDIS members with a variety of activities, including:
Handles the claiming of invoices connected to the NDIS.
Make payments to your providers on your behalf.
Fixes billing-related problems.
Keeping an eye out for budget underspending or overspending.
Funding claims on the NDIS portal.
Assists in controlling financial reporting.
Be the authority on issues pertaining to NDIS funding.
How Does Support Coordination Work?
By locating and establishing connections with service providers who can give them the best assistance and meet all of their demands, support coordination benefits NDIS members.
Support coordinators do not assist NDIS participants in managing their plan funds or other financial aspects, in contrast to plan management. Plan management serves a distinct purpose from support coordination. The NDIS participants are connected to service providers across the nation via NDIS plan support coordinators.
If the NDIS approves, you can use a NDIS plan support coordinator in your plan, whether you are self-managed or plan-managed.
What Are the Duties of Support Coordinators?
They help you carry out your NDIS plan and put you in touch with the finest NDIS service providers and related services.
The NDIS members receive the following services from the support coordination provider:
Assist you in fully comprehending the specifics of your NDIS plan.
Put you in touch with the appropriate service providers to achieve your goals.
Assist you in your NDIS journey.
Will get you ready for the meeting to examine your plan.
These are some of the products and services that NDIS support coordination providers offer to NDIS members.
NDIS Plan Management & Support Coordination
During the preparation meeting, you can ask the NDIS to add NDIS plan management & support coordination services. The support coordination or plan management will be a part of your NDIS plan if NDIS grants your request.
The following are some queries to take into account while selecting a plan manager or NDIS plan support coordinator:
How frequently does your plan manager check in with you to see if your progress with the plan is going well?
Do the plan managers assist you in effectively managing your NDIS funds?
Do the plan management experts have prior expertise in handling NDIS funds?
Are the plan managers committed to assisting you in smoothly achieving your goals?
Do your plan managers genuinely care about seeing that you achieve all of your NDIS objectives?
Can You Include Both NDIS Plan Management & Support Coordination in Your Plan?
Both NDIS Plan Management & Support Coordination may be funded by the NDIS. If you are qualified, you may be given funding for both in the same plan because they serve quite different objectives and are paid under different budget areas.
You only need to request plan management in your NDIS plan; there are no requirements or limitations for it. Although having plan management doesn't preclude you from including support coordination in the plan, not everyone qualifies. Each situation will be evaluated separately.
A Summary of the Significant Differences
Everyone has access to NDIS Plan Management since it is how you pay for your NDIS services and organise your invoicing. NDIS Support Coordination, on the contrary, is usually only available if you have especially complicated requirements or if you don't have someone else to assist you manage your support needs.
It's crucial to note that these are independent services, and your plan manager can address any queries you may have.